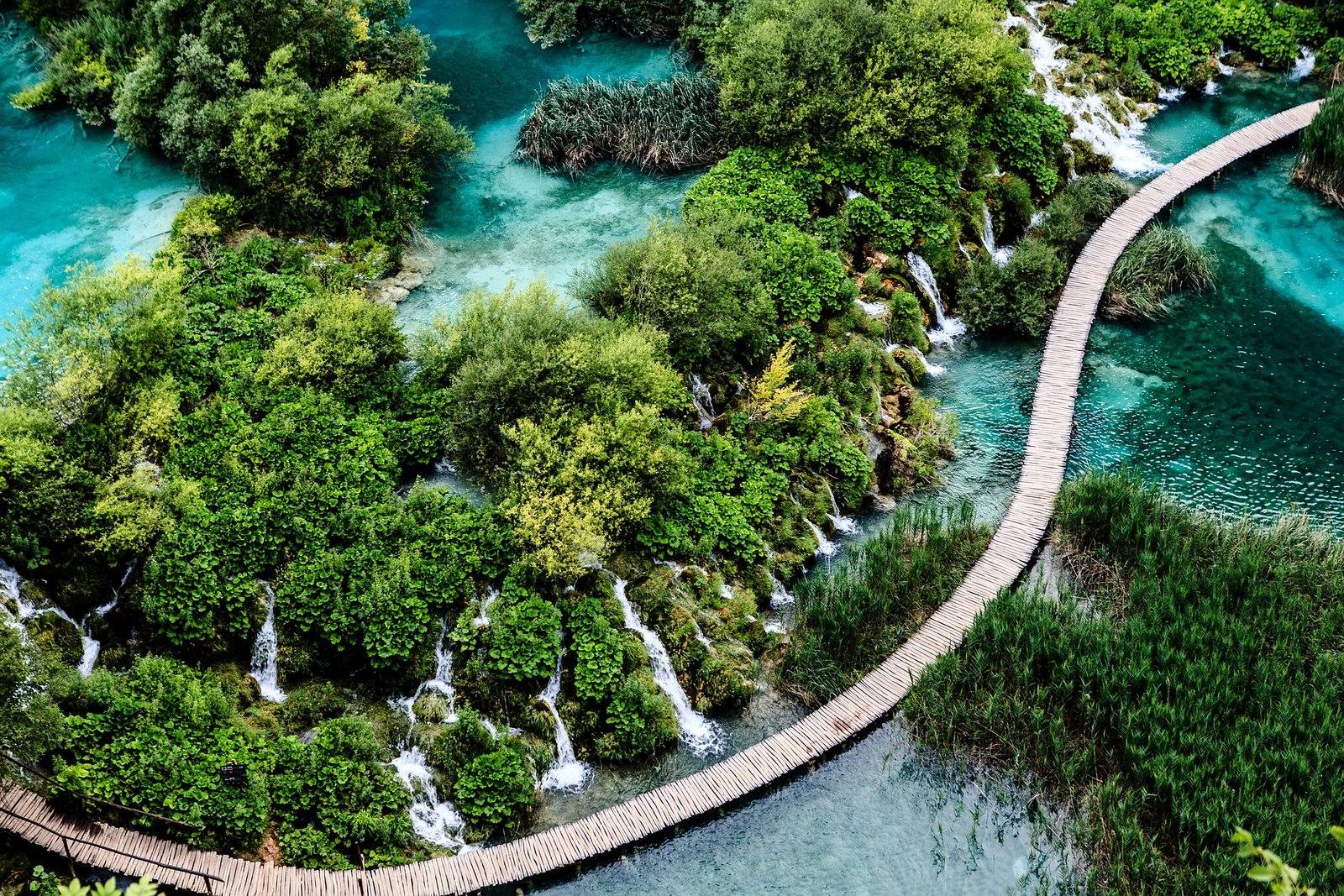 With its rivers, springs, mountains, woods and untouched forests, and not to mention lakes, pools, gorges and caves, the inland region of Lika-Karlovac has Croatia's highest concentration of national and natural parks. The most iconic of all is Plitvice Lakes National Park, that captivates visitors with its wild beauty, 16 shimmering lakes and 129 bird species, placing it firmly on the must see list for any nature enthusiast. Start from Karlovac and venture into the sources of nature.

It is not long before the low-lying landscapes are replaced by forested hills and mountains criss-crossed with the abundant springs of the cleanest European waters that quench the thirst of people across the oceans. Cross the winding bridge of the town of Slunj over the river Korana slowly, as beneath the bridge, between the waterfalls, the unique watermill village of Rastoke is situated. The multitude of sparkling waterfalls hint at route of natural wonders which reveal themselves in all their glory at the Plitvice Lakes.

The beauty and freshness of this part of the world's natural heritage, combined with traditional cuisine, are excellent reasons to take a break here. The area around the town of Josipdol is a rich game reserve. Experienced skiers will head towards Ogulin whilst beginners head towards Brinje. For those looking to directly encounter quiet and calming nature, Otočac and the Gacka river valley, rich in trout, are the right choice. At only 45 minutes' drive from Gospić, you can take a swim in Karlobag, where the sea is continuously chilled as the water flows in abundance from the subterranean layers of the mountain.
(Wikipedia)